Virginia's Blue Ridge Music Festival  Academy
May 27 – June 7, 2015
in the beautiful Blue Ridge Mountains of rural Floyd County, VA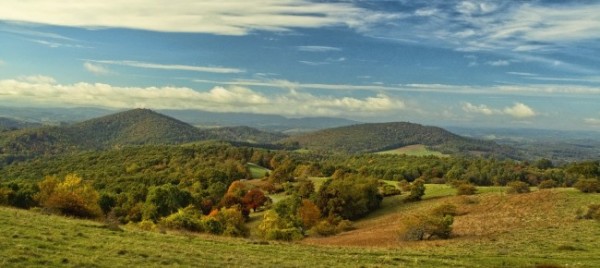 Saddle Gap
Virginia's Blue Ridge Music Festival Academy is committed to providing exciting performance opportunities and mentorship for our Academy Fellows — talented pre-professional musicians who aspire to significant performance careers in classical music.  Fellows typically range in age from 18 to 30, though exception MAY be made for extraordinary talent.    The next Academy will run  May 27 – June 7, 2015 — with the Application process starting in December 2014.

From Miriam Liske-Doorandish, 18 year old cellist
"…working and playing in the Blue Ridge Mountains was a deeply enriching opportunity for me.
When I arrived in Floyd at the beginning of the festival, I had no idea what to expect. Because I live nearby, I was already familiar with the town, but I could not imagine how a classical music festival would fit into the environs of Floyd. Within the first hour of my arrival, I realized that the coming two-week experience was going to be very different from a normal course: we were to live, rehearse, and perform totally immersed in the Floyd community. As the festival unfolded, I was amazed (along with my peers) by the incredible generosity and openness with which we were greeted. Our open rehearsals were well-attended, our concerts full, and the audiences were receptive and appreciative. As a young musician, I have to say that I find nothing more gratifying than seeing that the music I make really resonates with those who are listening, and I felt that this was the case throughout my time in Floyd.
In addition to the inspiring (and often challenging!) rehearsals we participated in every day, my fellow students and I enjoyed exploring the town – meeting the wonderfully supportive citizens, getting to know the local shops and galleries, and familiarizing ourselves with the stunning geography of the area through hiking and canoeing expeditions. We were all particularly intrigued by the strong Appalachian music tradition which flourishes in Floyd, a tradition many of us had never before been exposed to. Both Friday nights we were there, the Festival's music students poured onto the streets joining the rest of the town for the customary "Friday Night Jamboree", an event involving many groups of local musicians jamming together on street corners. By the end of both evenings, several of my peers were enjoying themselves so much that they got out their own instruments and jumped in! They played alongside the local musicians, totally out of their comfort zones but learning as they went.
This is just one example of the extraordinary range of experiences special to Floyd, experiences which added richness and relevance to the music we prepared and performed while at the festival. Upon leaving at the end of two weeks, I knew that I would be eager to return to play in Floyd as soon as the occasion presented itself.
This past June I was honored by an invitation to play in a house concert at the Wiley's home outside of Floyd, the initial concert in the Blue Ridge Music Festival series. The recital setting was spacious and inviting, and I had the great pleasure of performing with David Wiley (whose baton I sincerely hope to play under in coming Blue Ridge Music Festival events). What struck me most about the experience was not only the beautiful acoustic and joy of collaboration, but also the audience: our performance was met with the same genuine engagement I was conscious of during my time with the Music Festival. I was thrilled to once again feel so well-received by Floyd concert-goers, and my wish is that I (and many other young musicians!) will get to relive the experience for years to come. "
To listen to Miriam on NPR's radio program "From the Top", go here.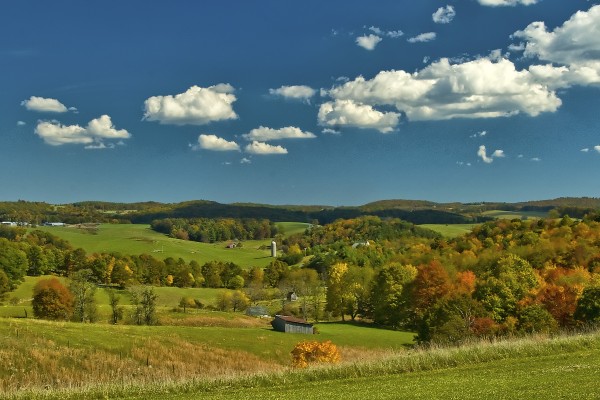 Sunny Ridge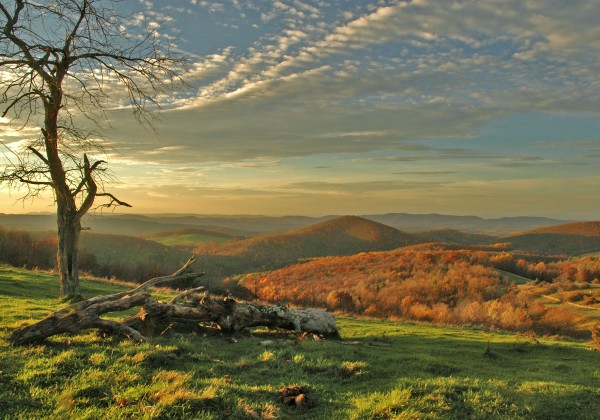 Blue Ridge Parkway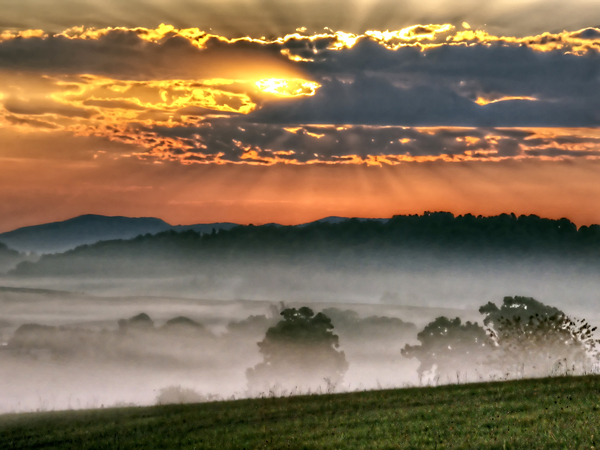 Sunrise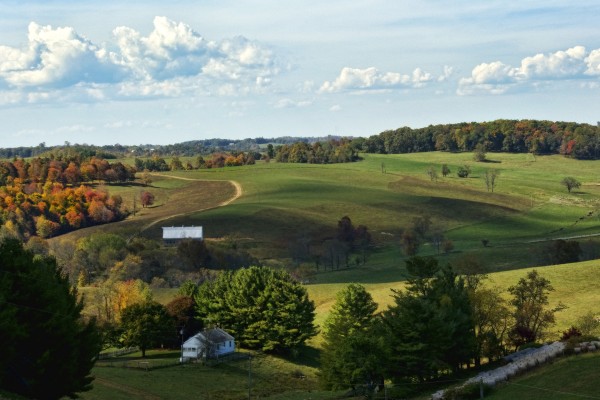 Images of Floyd County provided by Fred First.