AJ Cantrell (pianist) will be playing Mozart Piano Sonata in C Major, K 545 (1st movement)
AJ Cantrell sang publicly for the first time when he was three years old and gained experience performing the national anthem for various local sporting events by the time he was five.
He began piano lessons at age seven with Jennifer Brooke, and he now enjoys singing and playing piano at local church events. The things that AJ enjoys almost as much as piano are basketball, Star Wars, and practicing magic tricks. He is thirteen years old and attends Floyd County High School.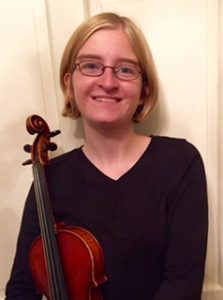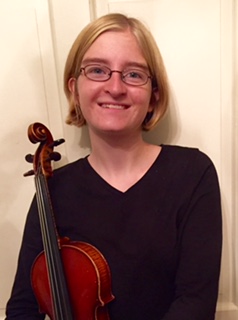 David will play Requiebros by Gaspar Cassado
Anna will play the Mendelssohn Piano Trio Opus 66 no. 2 (Finale) with David and Wes McCune.
Anna and David Smith are a 16 and 14 year old brother and sister duo from Radford who greatly enjoy playing chamber music. As soloists and as members of the Toba string quartet, they have won multiple awards and performed in high profile concerts and institutes all over the country.  Both Anna and David are home schooled.
Followers of the festival's events will recall David's moving rendition of Mas Bruch's Kol Nidrei in June at the Floyd Eco-Village Celebration Hall.
Cheyenne will play Brahms' Hungarian Dance No. 5 (Jennifer Brooke will accompany her on the piano)
Cheyenne Grantham is nine years old and lives in Boones Mill, VA. She has been playing violin since she was four and takes lessons from Mike Mitchell at Floyd Music School. She also loves to play piano. Her great-grandmother started teaching her piano as a toddler and continues to give her lessons today.
      This past year she played in the Roanoke Youth Symphony String Ensemble under the direction of Michelle Smith Johnson. She has performed at the Taubman Museum of Art, Chantilly Farm in Floyd Co., Elmwood Park for the Strawberry Festival and also for Symphony Under the Stars. Cheyenne enjoys playing classical, bluegrass and old time fiddle. This year she placed in multiple fiddling contests around Virginia and North Carolina, including her third place win in bluegrass fiddle at the Galax Old Fiddler's Convention (youth category). She is also very active in the JAM program (Junior Appalachian Musicians) in Franklin County, VA. She was very honored to attend a workshop this summer with Mark and Maggie O'Connor. She says her most exciting achievement this past year was taking her ASTACAP exam and passing with distinction and honors. 
     Her favorite things to do  are crafts, reading Goosebumps books, and playing outside. She also loves going to Galinburg, TN and playing board games with her siblings and having sleepovers with her friends.
Elijah is playing Sonata in C major J.B. Breval, the Allegro
Elijah Rosborough first met his teacher, Lisa LIske-Doorandish at Blue Ridge Suzuki Camp. After moving to Blacksburg over three years ago, he has the privilege of studying with Lisa who inspires Elijah to use his imagination and creativity in his music. Elijah is a fifth grader at Valley Classical School in Blacksburg, Virginia.
Heather will be playing  Violin Concerto in G Major, Hob. VIIa:4.  by   F. J. Haydn (1732-1809)  and Partita for Solo Violin No. 3 in E Major, BWV 1006  byJ. S. Bach (1685-1750)
Violinist, Heather Blake, studies violin under the direction of Benedict Goodfriend (Kadinsky Trio. In the past, she has also studied with Roanoke Symphony violinists, Vladimir Kromin and Kevin Matheson. Early studies included private instruction from the College of William and Mary violin Professor, Peter Dundon and enrollment at the Floyd Music School. Heather is a member in good standing of the Roanoke Youth Symphony Orchestra and is teaching violin lessons at the June Bug Center for the Arts in Floyd.
She has attended Summer Music Institutes hosted by the Roanoke Symphony Orchestra and numerous masterclasses and workshops with professional musicians from around the nation. Recently, she attended a masterclass held by the Madison Quartet where she was described as a "lively and a passionate violinist."
Additionally, she has been first chair in district and regional ensembles as well as eligibility for All-Virginia Band and Orchestra. She has played 1st violin in numerous chamber groups across the east coast. This summer, she attended workshops and camps including one with esteemed fiddler and violinists, Mark and Maggie O'Connor. In addition, she attended Roanoke Symphony Orchestra's Summer Music Institute, the University of North Carolina School of the Arts Summer Strings Intensive (led by Europe's top violin teacher, Ida Bieler) and the Philadelphia International Music Festival (held by the Philadelphia Orchestra and the New York Philharmonic. Heather plans to pursue a career doing what she loves most, violin performance.
Heather is also a board member of Virginia's Blue Ridge Music Festival.
Devin Blankenship,

Madison Zeman and Ethan

 Shelor
Devin Blankenship is a 10 year old 5th grader at Willis Elementary.  He has been learning violin for one year and practices every day.  He lives on a 75 acre farm with his parents and younger sister, a cat, a dog, 2 pigs and a bunch of chickens.  His non musical hobbies include soccer, legos, tree climbing, sword play, horsing around, annoying his sister, bike riding and just being a kid.
Madison Zeman is the daughter of Michael and Leigh Ann Zeman.  She is 12 yrs old and attends Indian Valley Elementary school. She is an avid reader and is also a journalist for her church newspaper.  She grew up in a musical family and enjoys playing violin with her father.  She plays drums and the bells in 7th grade band. She got her start playing in the Floyd Jams program and has advanced to Blue Ridge Strings program under the direction of Elizabeth Matheson.
Ethan Shelor is age 13 and is home schooled and lives in Floyd
Shepard is playing Minuet 2 by J.S. Bach
Shepard Rosborough is delighted to play the cello with his brother Elijah and his friends at Community Cello Works under Lisa Liske-Doorandish. Lisa has instilled in Shepard the wonder of music and magically makes the routine of regular practice fun. Shepard is a second grader at Valley Classical School in Blacksburg, Virginia.


Simran is playing the 1st Movement of the Bruch Violin Concerto.
Simran Rosborough first started on the violin with Ale Schneider Leupold,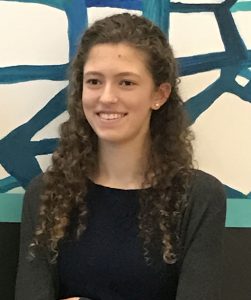 who went on to found the Animato Suzuki Studio in Annapolis, Maryland. Ale's methodical approach to teaching fit Simran well and prepared her to transition to Sarah Johnson in Belews Creek, North Carolina. Simran describes Mrs. Johnson as a violin wizard, who after a moment of consideration, is able to decipher any difficulty Simran brings to her. Simran is a Sophomore at Wilson Hill Academy.
Vocal Numbers
Noah Bower   "Love Has Eyes" . .  . . . .Henry R. Bishop
Noah is eighteen years old, and he is a senior at Floyd County High School.  His is a member of both the school choir and the Floyd Community Choir.  When he is not singing or playing piano, he spends his spare time reading, writing, drawing, and painting.  Noah plans to obtain an art degree and to enter the career of graphic design and illustration.
Kyrah Hanley   "Come, Again, Sweet Love Doth Now Invite" . . . . . . . .John Dowland
Kyrah is thirteen years old and attends Floyd County High School.  She enjoys lacrosse, video games, and singing. Kyrah participates in both the choir and the band at FCHS.
Mahkayla Lafferty      "O Rest in the Lord" . . . . . . . Felix Mendelssohn
Mahkayla is fourteen years old and is a member of the Floyd County High School Choir.  She has participated in the FCHS Madrigal Dinner-Concert, and she also sang in District Choir.  She enjoys singing with her family in church and for other events.  In addition to singing, Mahkayla enjoys running and being an active member of her youth group.
Indigo Pickford     "Ave Maria" . . . . . . .Giulio Caccini
Indigo is thirteen years old and attends Floyd County High School.She sings in the school choir and plays mellophone in the marching band.  Indigo participates in cheerleading and likes to act and to read novels.
Stephanie Thompson       "Rose Softly Blooming" . . . . .Louis Spohr
Stephanie is fourteen years old and is a freshman at Floyd County High School.  Though she has performed in other events, this is her solo debut. Outside of music, her passion lies within art–shown through the development of her own business, "Artistry Avenue."